Insulated Glass Units by Lang Exterior, Inc.™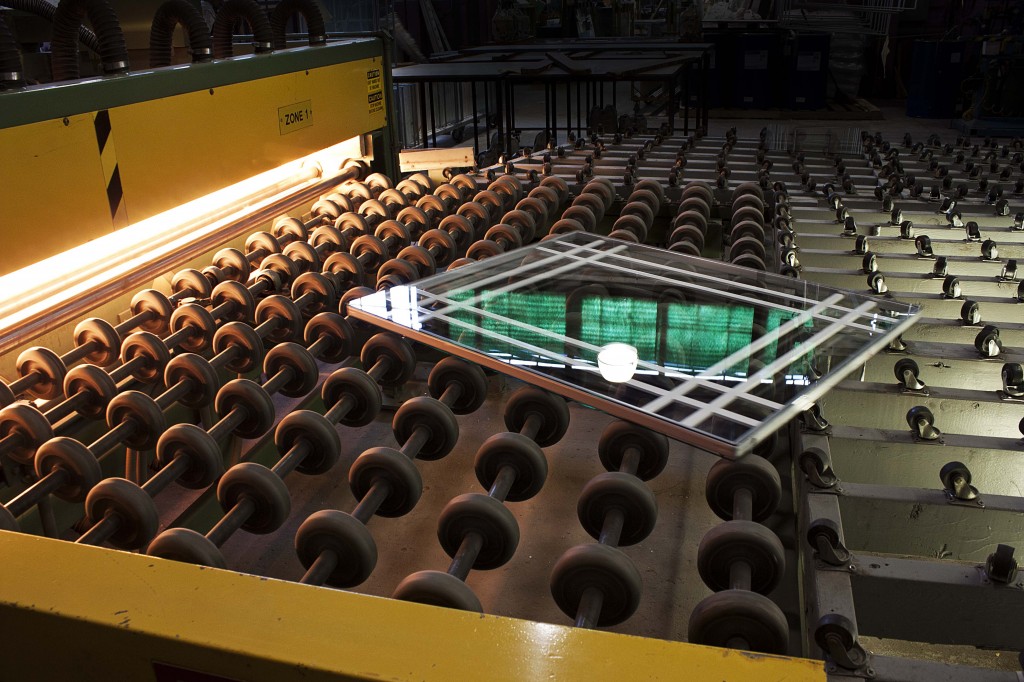 When multiple glass panes are assembled together they are commonly referred to as insulated glass units, or IG. These units provide good insulation to your windows.
Lang Exterior's IGs are custom made to size. They are made up of multiple panes of glass, warm edge technology aluminum box spacer, desiccant, and reinforcement in the corner; whereas the rest of the industry simply uses the weight of the spacer to collapse in on itself.
They are available in all custom sizes, glass types and thicknesses. In addition, this efficient unit has a very quick turn around time. It promotes warmth, energy savings and in some cases sound proofing.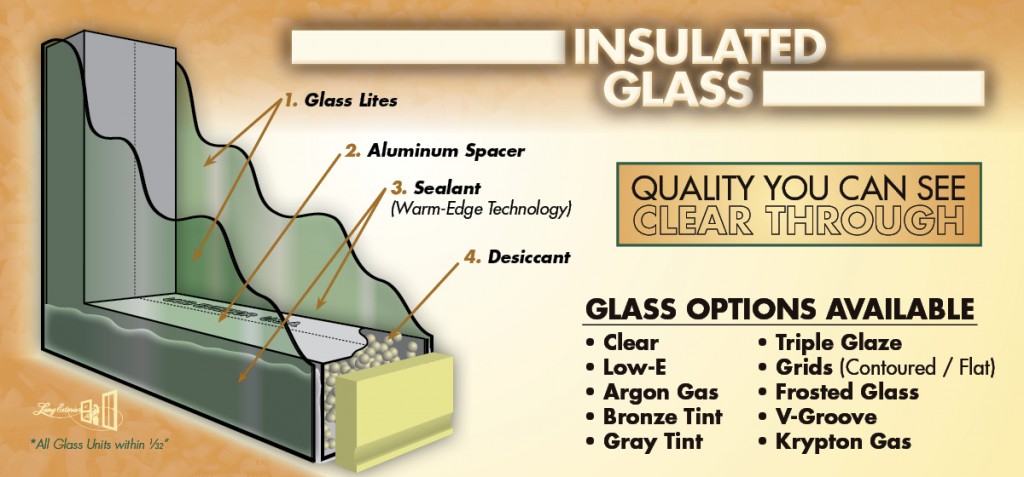 1. Insulated Glass Units are custom manufactured to size for each unit and are offered in thicknesses of 1", 11⁄16", 3⁄4", 1⁄2", 9⁄16", 5⁄8", 7⁄8", 7⁄16".* On a standard Double Glazed IG unit, 2 panes of glass "sandwich" the aluminum spacer to create an insulating pocket of air and are sealed using Warm Edge Technology. Our Triple Glazed IG units are an option that adds a third pane of glass for higher R-Values and reduction of sound.
*All glass units within 1/32″
2. The Aluminum Spacer is constructed of 100% box aluminum for rigidity and durability, and is used to create a separation between outer glass panes. The all aluminum box design supports a desiccant fill of the inner chamber and is guaranteed not to rust.
3.Warm Edge sealants have become increasingly important  as manufacturers switch from conventional double glazing to a higher performance standard.  Warm Edge Technology is when the glass doesn't touch the spacer. This is achieved through a process we use to bond the glass panes to the spacer in order to create an airtight, leak proof seal. Warm Edge sealants also support higher U-Factor ratings when used in combination with gas (Krypton or Argon) filled IG units.
4. Silica Desiccant is injected into each spacer of every IG unit in order to remove any and all moisture or humidity that may be trapped in the insulated pocket of air (or gas) between the glass panes of the IG unit. This process prevents any unwanted condensation from forming within the IG units themselves.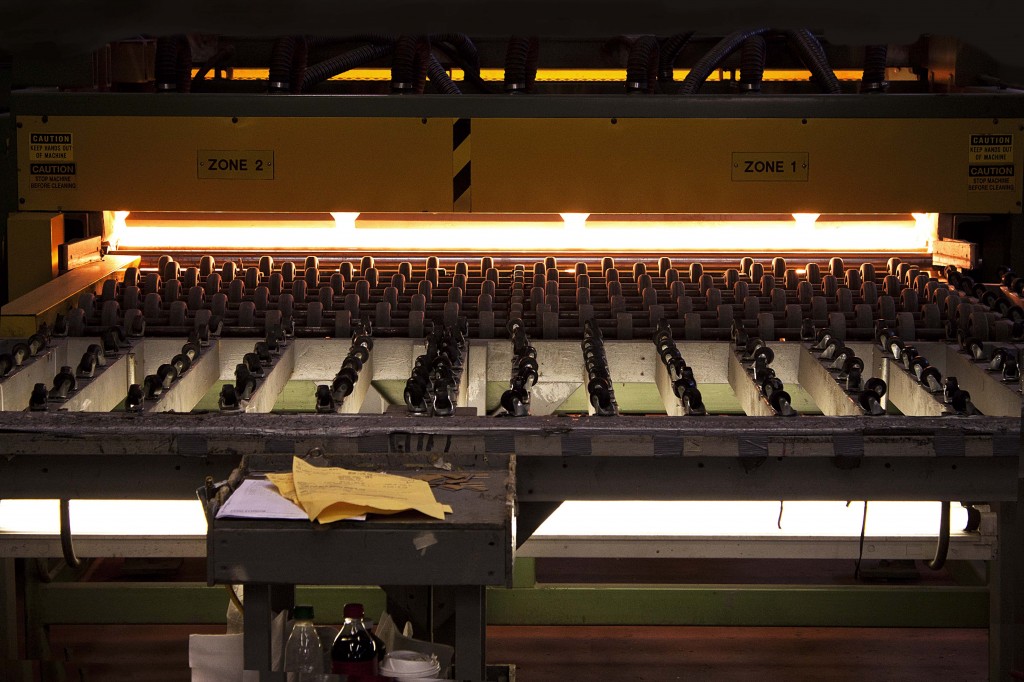 For more information regarding windows manufactured by Lang visit our website.