How Low-E Glass Works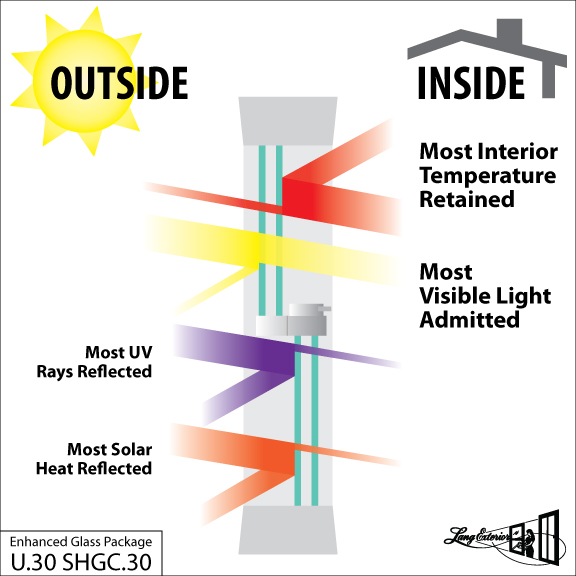 According to U.S. Government estimates, an average household spends more than 40% of its annual energy budget on heating and cooling. A heat-reflective coating can add to the energy efficiency of a window. For example, Low-E glass on the interior pane of a window reflects heat back into the room, which makes the inside glass temperature closer to room temperature and can also help reduce heating energy costs.
That is why with the 1650 PowerWeld Slider Series combined with the Enhanced Low-E and Argon special glass will keep indoor temperatures comfortable regardless of the outside elements.
Check out our website for more information on how our Enhanced Glass package can work for you!